Post by Bharune on Jun 20, 2011 19:06:27 GMT -5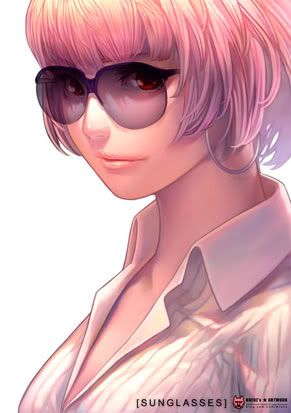 Name:
Calais Priere
Nicknames/Alias:
Tucker Rush, 'Lucky Tuck'
FF:
FFXIII
Age:
20
Height/build:
5'5, Average
DoB:
April 30th
Race:
Human
Weapon:
Whatever firearms NORA has laying around, though lately I've taken to fragmentation explosives. What? I like grenades…
At least, I like to practice with them. To be honest, I have yet to kill
anything
with an offensive grenade; it just seems like a horrific way to go, even for a monster, so I mostly stick to illumination and chemical grenades.
Level:
28
Strength:
80
Physical
: 30
Magical
: 0
Agility
: 50
Special Skill(s):
Outstanding charisma!
Magic:
None
Summon:
None
Appearance:
Boring. No, really; my natural hair color is the most typical shade of mud brown, and my eyes are–- can you guess?
Mud brown
. I guess that's just how it is in the Priere family, though my two older sisters have great bodies to make up for being chromatically mundane, and Florence –- the oldest bro –- won our genetic jackpot with his silky, jet-black locks. At least I'm the most creative of my siblings, and recently traded in the common dark sienna for a more eye-catching sugar pink and colored contacts. Ohh…the look on Florry's face was priceless.
What can I say? I want to get into media arts, so standing out is important. Calais Priere might not earn a second glance from passersby, but Tucker Rush isn't so easy to bypass!
I'm not the skinniest girl around, either, and I don't have Vera and Marcy's head-turning figures, but I've gotten pretty athletic ever since hanging with NORA and my rack is nothing to shake a stick at –- another common Priere trait (one that I consider an awesome blessing some days and the most wretched of curses on others).
Personality:
Like I mentioned before, I want to get into media arts. Television, people! So I make an effort to be as outgoing and charismatic as possible –- a relatively new development, let me assure you. Sometimes I get a little self-conscious, but I try to be as friendly as possible because, let's face it, shit gets tough out there, right? Well, anyway…I guess I can have a bit of a temper on occasion (I really do apologize if that's true), but I can't hold a grudge worth nothing so I cool off pretty quick. I like art even though I can't draw, and I like music even though I can't sing, but at least I can write a fair bit and I have a knack for film composition and editing. What else? Sorry to disappoint, but there's no psychological puzzle to be found here, unless it's for the discovery of the source of my boundless energy!
I'm also very curious, which…has gotten me in a lot of trouble. You'd think I would've learned after I broke my wrist, or…nearly drowned…and got food poisoning…or that incident where I almost lost a couple fingers…but, hell, I just can't help it.
History:
So you want to know all about good ole' Tucker, huh? All those juicy tidbits and scandalous scandals that crafted this pink-haired rebel-with-a-cause you find so inexplicably fascinating?
Well prepare to be disappointed.
I considered making up a few adventures -- y'know with a dash of courage and a teensy bit of tragedy -- but then I'd feel like a right jerk, for sure. So what can I say? My origins are pretty mundane, which I s'pose I can't complain much about. The only thing even relatively interesting about my upbringing is my huge family -- I have seven siblings. That's right,
seven
. Not only that, but my parents have siblings up the yinyang too, so there are cousins and second-cousins and people I-don't-even-know-what. A hobo could walk in on one of our reunions, take a seat at the table, chatter and eat with us, and everyone would assume he was someone's such-and-such without so much as a second thought. In fact, I'm pretty sure that's happened before, but I gave up trying to fend off the hobos when I realized I couldn't even keep all my
first
cousins straight.
Needless to say, I've gotten pretty good with faces.
Palumpolum always did have a friendly community -- though a lot of the people are somewhat materialistic -- and not much occurred in our neighborhood. I wouldn't say it was ever
quiet
, what with eight kids in the house, but there was never any real trouble. Lucky Tuck stuck right smack dab in the center of the spawn, too -- I got three older, four younger, and almost
all
girls. The baby and the oldest are males, leaving 2 through 7 a mess of bras (or training bras, in some cases), makeup, and old issues of Eden Metro. I swear I'll be shocked stupid if the baby doesn't end up gay or, at the very least, horribly gender confused. Then again, being reared with six older sisters might turn him into one smooth cat.
So, anyway...
I never really got into the girly stuff too much. I took to following around my big brother Florence, getting all kinds of scraped up and being a general nuisance, and had much more fun rough-housing with the neighborhood boys or beating them with sticks and crabapples than oggling movie stars in glitzy ads. I ended up being pretty suave in netspeak, so I combined this skill with an interest in arts and photography to create a blog about life with seven siblings. It got pretty popular after I did a couple spots on the local radio station, so people started using my avatar name -- 'Tucker Rush' -- in real life. Not gonna lie, it felt pretty awesome to get some attention after years of being the overlooked middle child.
So I dyed my hair, exchanged my glasses for contacts, and picked up some fashion tips from Vera to create a persona worth remembering. I decided I wanted to get into radio hosting, with photography and blogging as a side hobby.
Okay, okay, so you're probably wondering when this is going to get interesting, right? Well every summer I used to visit my grandmother in Bodhum -- her and I were pretty tight, and it gave me some time away from my brothers and sisters (mostly the sisters). Back before the whole 'Tucker Rush' thing really caught fire, I got in a bit of a scuffle with some punks from Eden. To my surprise, this blonde kid named Maqui stood up for me, helping me out.
And by 'helping me out', what I really mean is 'we both got our assess kicked'. Oh well.
Maqui turned out to be pretty cool anyway, and eventually introduced me to a few of his pals. Two months later, I was out hunting for mushrooms when I stumbled across one of Maqui's friends attempting to fend off a ferocious beast solo. Without even a thought I charged in, brandishing my camera and a particularly sturdy-looking stick to help him out.
And by 'help him out', what I really mean is 'we spent four hours in a tree before Snow came along and took care of the beast'. Clearly not my most heroic moment. But, hey, that was like a century ago.
So that's how I hooked up with NORA, though I can't say I was ever an official member since I only spent three months out of the year in Bodhum. I was scared at first, but I found my sense of adventure and protectiveness overpowered that fear, and once I learned how to fight properly I was all about defending the town. So my years were 3/4ths filled with sweets and petty arguments and cellphones and school and 1/4th dedicated to a different sort of education, alongside the members of NORA.
A couple years ago I landed a huge gig anchoring a big race in Eden for Palumpolum's events channel (radio hosting kind of fell through), and I jumped at the chance for my first major moment in the spotlight. It started out well enough. Nothing seemed amiss.
Turned out 'Lucky Tuck' wasn't so lucky that day.
To this moment, I couldn't tell you what happened. Everything was fine one instant, then BAM! Utter chaos. You know how you sometimes get those crazy people prophesying the 'end of days' outside the plazas and stuff? Yeah, I thought I was witnessing the fucking
apocalypse
.
Funny thing was, I could've sworn Snow was right in the middle of it. Just like I always imagined the apocalypse, actually.
If you've watched any television or used any digital console, you know all about the destruction of Eden, so I won't go into detail. Luckily, I made it back safely and all my family were unharmed, though later I learned that my grandmother had died in some purge resistance. I didn't really understand. I thought if I went to Bodhum, if I confronted Snow, the chaos might all make sense.
But Bodhum wasn't like what I remembered, and not only because of NORA's absence.
So I took my camera, made amends with my family, and I left.
Out there, somewhere, I'll find what I'm looking for. I don't know what that is, but...when I find it, I'll know it. Suddenly there was more to the world than blogs and TV spots. Suddenly there was an insatiable need for people who could offer more than a smile and a joke. I don't know if I can be someone like that, but I do understand that going back to my day-to-day life just isn't going to happen. It's not like I'm signing up for PSICOM anytime soon, but I feel the need to try to have a greater impact than covering races in Eden.
Too bad there's a lot of complications I didn't exactly figure in...