Post by zeekayl on Aug 23, 2011 12:16:49 GMT -5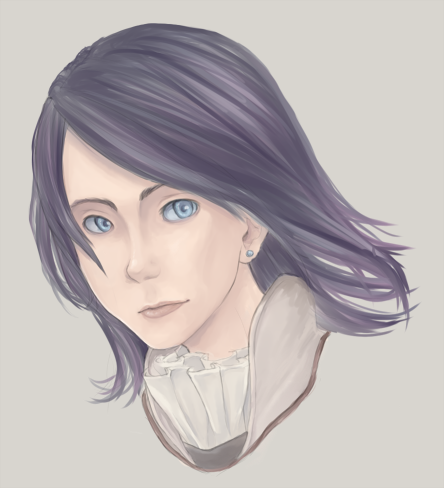 Name:
Larsa Ferrinas Solidor
Nicknames/Alias:
Lamont
FF:
FFXII
Age:
15
Height/build:
A bit short for his age, Larsa stands in at a 5'4", with a thin build to match. Though small, he has a surprising amount of strength and agility, often surprising his foes and party members alike.
DoB:
August 12, 694 Old Valendia
Race:
Hume
Weapon:
Larsa uses a sword called 'Joyeuse'; a finely crafted weapon with an intricate crossguard and sheath. It is rather long, and at first seemingly too large for such a small boy, but he eventually grew into it.
Level:
37
Strength:
111
Physical: 35
Magical: 36
Agility: 40
Special Skill(s):
As with most Archadian men, Larsa is well versed and knowledgeable, giving advice or wisdom when needed or turning the tables in an argument. He always carries a large amount of health potions, ensuring the well being of himself and his party.
Magic:
Cure, Poisona, Vox.
Summon:
None
Appearance:
Still in his youth, Larsa has retained a bit of a childish, cherubic look; his face is still slightly rounded and his skin still smooth and pale. His eyes are a shade of light grey that borders on blue, with long lashes and a knowing look about them that gives one the sense that he has wisdom beyond his years. His light brown hair frames his face in layers, just barely brushing his shoulders and neck.
Personality:
Curious, kind, and generous, Larsa Ferrinas Solidor puts great thought into the well being others; expense is of no issue to him. He particularly enjoys knowing that his friends are well rested and supplied, and often will scold them if they are lacking in sleep or other necessities. When not busy taking care of the Archadian Empire, he sneaks off to gallivant about and visit with friends. Larsa has a deep love for family, and until his brother betrayed him put them above all else. Still, he likes to see the good in people, even when they are proven to show ill qualities.
When backed into a corner, Larsa will fight, though he prefers a method of non violence—blood begets blood, he learned—and so will try to either talk his way out or escape.
History:
Born into the ruling house of Solidor, Larsa was the youngest of four brothers. Unbeknownst to him, his two eldest brothers were slain in an act of fratricide, leaving he and Vayne the only two descendants. Afterwards, Larsa was content with his life, though he always felt that something was off about it, like there was some great plot he wasn't aware of.
In his childhood, Larsa liked to sneak off without the supervision of his chaperones. On those days he ran around Archades with little heed to his political standing, communing with nobles and commoners alike. However, he particularly liked to visit Old Archades, making several close friends there. When he visited, he would take large amounts of gil with him, and separated it as evenly as he could to divvy up amongst the impoverished citizens there. As such, he was much adored by the people, and received their praise.
However, one day he was caught, having been followed by a Judge who didn't take well to Larsa roaming about the streets of the slums. He was forbidden to ever visit again, and though Larsa protested, the supervision around him tightened.
A year passed, and as political tension grew between Archades and Rozarria, he slowly became aware that his father was being pressured by the Senate to choose between either Vayne or himself as heir. After Dalmasca's defeat in Archadia's quest for power, Larsa tried to deter violence as much as possible, taking several chances to meet up with an orphan and his ragtag group of friends to uncover his brother's plot to take over the throne.
Through many battles and difficult times, including the murder of his father, Larsa grew as a person, gaining wisdom here and there. Finally, atop the airship Bahamut, he saw to the death of his brother Vayne, and the end of the war between Archadia and Rozzaria. As the only remaining descendant in the house of Solidor, Larsa was crowned Emperor of Archadia, and in such a position it would ensure his ability to negotiate peace between nations.
Having been on the throne for two years now, Larsa has adapted to the role of Emperor well. From time to time though, he still likes to go roaming about and meeting new people without his escort.